About Petals
Made for Everyone
I create fresh arrangements, realistic silk floral arrangements, wreaths, and offer a variety of live plants to commemorate beautiful memories for generations.
Pick-up and delivery is available within Estherville's city limits. 
Call 712-209-6275 to order today!
OPEN
Monday through Friday 9:00 AM - 6:00 PM
Saturday Closed
Sunday 1:00 PM - 4:00 PM
​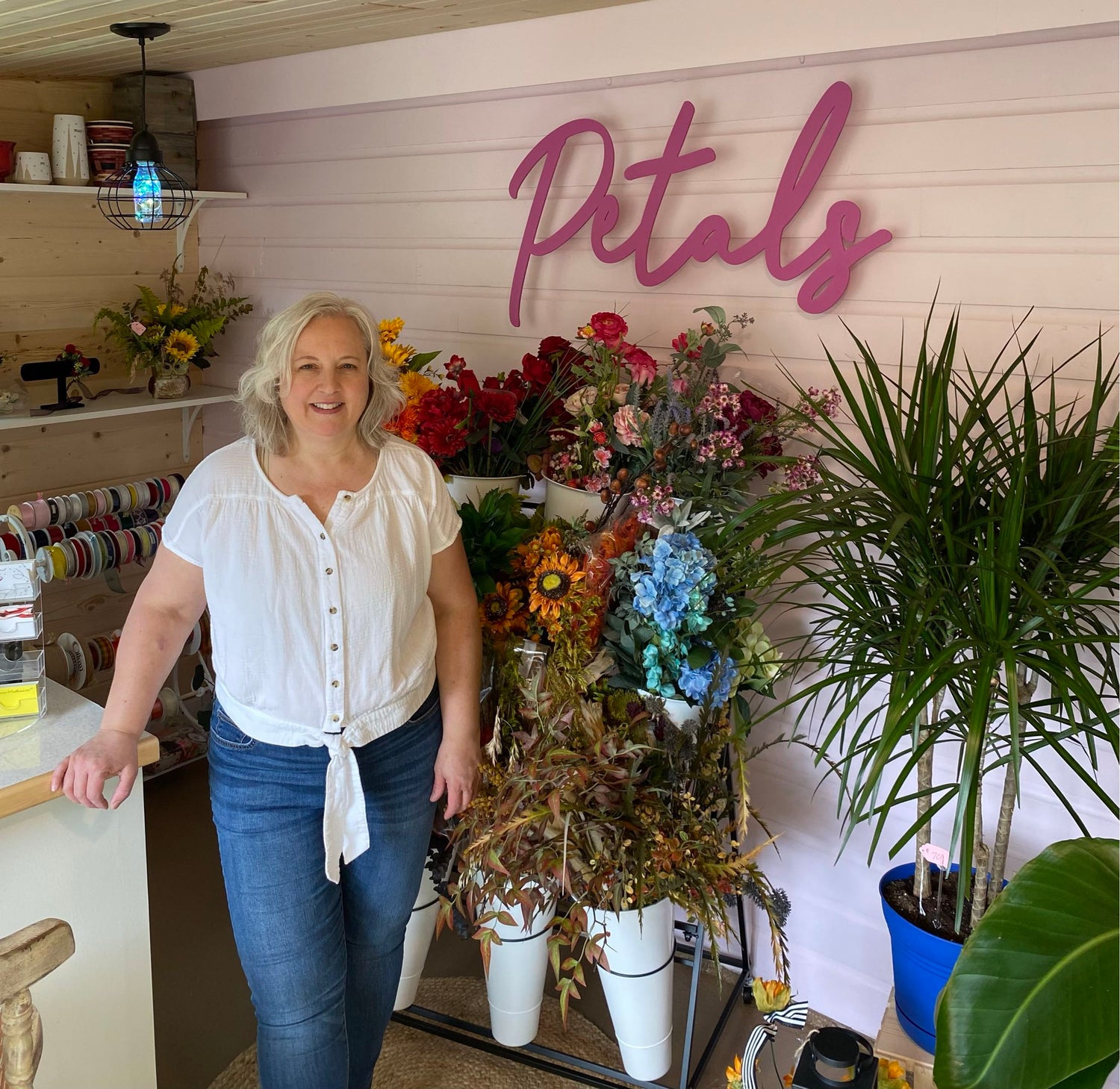 Meet the Owner
Hi! My name is Tina Jensen, and I am the Creative Founder of Petals.
My love for greenery began while growing up on a farm planting big gardens and enjoying the scent of lilac bushes and deep pink peonies. 
When I'm not working with Petals, you'll probably find me taking care of my two little dogs, sewing, or listening to the Dave Ramsey Podcast. I also enjoy baking for my kids and have the best sweet recipes on the planet (thank you, Grandma!). 
Flowers are heavenly, and I've never met a plant I didn't like - contact me with questions or custom order inquires.